We lived in London for a summer when I was ten. It was 1981: the year of enormous puff sleeves and The Royal Wedding. You know which one I mean.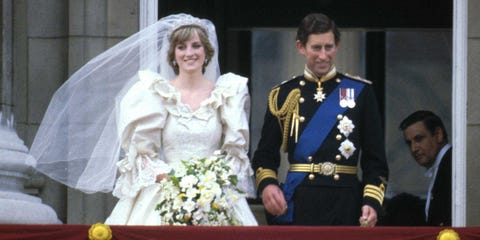 (PC:Getty images)
I was obsessed with Raiders of the Lost Ark and Prince Edward (which shows what good taste I had even then.)  I wrote three-quarters of twenty novels in which I (or someone remarkably like me) grew up to marry the prince of an unnamed European monarchy.  The coincidences required to make this happen would have made even Dickens proud.
Imagine my pleasure upon discovering an entire genre of literature dedicated to this very premise. And then to the idea of Commoner-meets-and-is-seduced-by-Duke-with-varying-degrees-of-Consent-or-lack-thereof. Who knew there were so many dukes and earls and marquesses. If this is your thing, I'm sure you already know about Madeline Hunter. And Georgette Heyer. I hope you've read Alyssa Cole, whose Reluctant Royals series is a delightful modern take on the genre.
Sherry Thomas is another talented writer who approaches the historical class romance from a different angle. Her protagonists are decided feminists with their own interests and goals beyond marrying well. Last week I read her Not Quite a Husband, about a female physician at the end of the 19th Century. And then her Delicious, which I couldn't put down.
This novel is not only a love story. It is the story of loss and longing. It is beautifully told through food metaphors that made me terribly hungry. Highly recommended.